New technology safety features on commercial vehicles have prompted upgrades to the CDL testing model
Welcome to AAMVAcast, a podcast series featuring news, information and expertise for the AAMVA Community.
Check out the latest episodes via this podcast player or by clicking on the link below.
A new document from AAMVA provides best practices for detecting and deterring dyed fuel fraud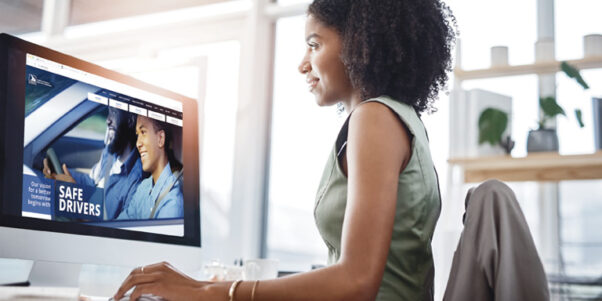 To make all of that content easier to find and digest, we created our brand-new Search Explorer
How Illinois worked with MV Solutions to digitize its insurance verification system
How a bus driver shortage amid the COVID-19 pandemic led to a new virtual training program in North Carolina
SPONSOR SHOWCASE
AAMVA is grateful to the companies whose advertising helps support MOVE Magazine.
Please visit their interactive web pages from the links below.
Choosing the right mDL for your citizens can be a simple choice. Partner with the ISO 18013-5 experts to provide an mDL that can be accepted anywhere around the country—or the world. GET Mobile ID is fully ISO 18013-5 compliant. We will help you quickly deliver a safe and secure mobile driver's license, protecting your state, your community and your citizens.
When the State of Texas was looking for a partner to help improve the security of their driver licenses and ID cards, they selected the Thales Polycarbonate offering with advanced Level 1 and 2 Features.
Newly retired Director of Program Management, Driver and Vehicle Services at the Pennsylvania Department of Transportation, and chair of the International Registration Plan
CDL testing is set to receive its first updates in about two decades. What is behind these changes and how will they impact the industry?