The Next Generation
Perspectives on driver education and preparing novice drivers preparation through partnerships
  |  
May 2018
  |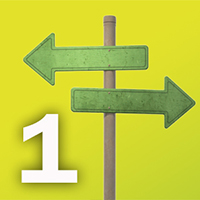 Preparation Through Partnerships
Fran Penner-Ray, Traffic Education Director, Montana Office of Public Instruction
In Montana, 9,271 students at 137 high schools— 76 percent of all eligible teens—completed driver education last year, with 94 percent earning a learner license. The partnerships with school districts, educators, families and driver examiners support driver education in small towns and cities throughout our largely rural state, which has more gravel roads than interstate highways.
Driver education is offered through state- approved programs with certified teachers at Montana high schools. The Office of Public Instruction (OPI) Traffic Education Standards focus on structured learning and guided practice for students to acquire and demonstrate legal and safe driving skills, leading to responsible driving habits. To support schools with traffic education programs, the OPI has a comprehensive Teen Driver Curriculum based on the state standards and requirements, with an Adapted Illustrated Montana Driver Manual for new drivers to study the rules of the road for their driver license knowledge test.
Graduated driver licensing (GDL) requires teens under age 18 with a learner license to drive supervised for at least six months and for 50+ hours before they can receive a first-year GDL restricted license. In 2017, the Montana State Legislature expanded the pool of potential supervisors to include licensed adults authorized by the teen's parent or guardian. Now stepparents, grandparents, aunts, uncles and adult siblings can supervise the novice driver and ensure they log the practice hours needed to prepare for a solo license.
Driver license fees partially fund driver education, in part due to the Cooperative Driver Testing Program (CDTP) partnership between the OPI and the Department of Justice. Since 1995, CDTP has certified trained driver education teachers to administer the written test, issue learner licenses and conduct the driving skills test on behalf of the Department of Justice, Motor Vehicle Division (MVD).
In 2017, the written and/or road tests were waived for 8,689 young drivers who did not need to take the tests at driver license stations. MVD driver examiners randomly select 10 percent of teen drivers to retake the driving exam to ensure quality and consistency. Teens with learner licenses can begin driving with their parents during the driver education class and practicing behind-the-wheel lessons. MVD driver examiners have noted better skills with driver education students after GDL practice hours.
Driver education and adult-supervised practice helps teens develop driving skills, safe habits and crucial behind-the-wheel experience. Montana high schools are required to schedule parent meetings for driver education students and to explain the parent GDL responsibilities. Driving skills improve through the GDL partnership with driver education and supervised driving practice. Working together to buckle up and focus on safe driving, we have reduced young driver crashes, but we still have miles to go to reach Vision Zero.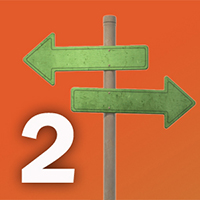 Innovating Curriculum
Chuck DeWeese, Assistant Commissioner, New York Governor's Traffic Safety Committee
At the behest of the governor and state legislature, the New York State Department of Motor Vehicles (DMV) and the State Education Department (SED) began assessing the status of driver education (DE) in New York State. The two agencies chaired the "Special Advisory Panel on Driver Education Availability and Curriculum Enhancement" in an effort to improve driver education across New York.
The Special Advisory Panel identified ways traditional high school DE could be improved. One of the most important recommendations was to create a standardized curriculum for all DE programs.
There are two different types of novice driver preparation programs in New York State. The first option is a pre-licensing course. This course, also known as "the 5-hour course," is a DMV-designed classroom course that provides new drivers, regardless of age, with information to help them drive safely. New drivers must complete this course before they can schedule their driving test to obtain a driver's license. This course offers students a formal opportunity to learn the basic rules of the road, safe driving principles, defensive driving skills and other factors that affect driving.
The second option is a more time-intensive high school-based DE course. In New York State, high school-based DE is managed jointly by the SED and the DMV; SED approves the course content while the DMV certifies driving instructors and provides copies of the course completion certificate to the SED-approved programs. High school-based driver education is administered completely through high schools and other educational institutions like community colleges. The course is a total of 48 hours (24 classroom, 24 behind the wheel).
To accomplish the goal of standardizing DE curriculum, the Driver Education Research and Innovation Center (DERIC) was created. DERIC is a unique partnership among the New York State Department of Health, DMV, SED, the Governor's Traffic Safety Committee and Health Research, Inc. DERIC members worked to create a curriculum based on best available research with an emphasis on improving cognitive skills and hazard detection, as well as promoting appropriate attitudes and behaviors.
Development of the curriculum has been completed and will be available to teachers, after a final review, in the spring of 2018. It will be accompanied by an instructional guide that will provide tools to DE teachers in a much more prescriptive way than the broader curriculum. In fact, it will be designed by current DE teachers to better connect with that audience. This new instructional guide is anticipated to be available by fall 2019.
From this experience, New York discovered garnering the active support of teachers who provide classroom instruction is of paramount importance when seeking to improve driver education. Major progress in advancing DERIC's goals coincided with the active participation of these teachers, and their contributions have been invaluable to the program.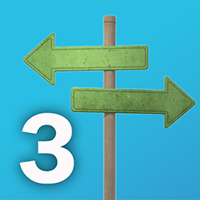 Driving Educator Excellence
Nancy Andrus, Driver Training Coordinator, Education and Safety Unit, Vermont Department of Motor Vehicles
Vermont takes an active role in preparing novice drivers by requiring all drivers under the age of 18 to take a driver education course consisting of 30 hours of classroom, six hours of driving and six hours of observation of another driver. Driver education is offered in every high school in Vermont, and these programs are taught by licensed Agency of Education (AOE) teachers who teach both the classroom and behind-the-wheel segments of the course. Vermont also has Department of Motor Vehicles (DMV)-licensed private driving schools, with DMV-licensed private driving instructors, who are also required to have 18 college credit hours for licensure. DMV-licensed private instructors also teach both classroom and behind-the-wheel components. Forty contact hours of professional development is required every two years for DMV-licensed private driving instructors to renew their licenses, including attendance at one driver education conference. Six college credits are required for an AOE teacher to renew a teaching license every five years. Professional development credits are offered to driver education teachers and instructors through three state driver education conferences each year, workshops and other courses such as:
Drug recognition workshops
Curriculum development and revision opportunities
Technology workshops and activities to be used in the classroom and in the vehicle
New vehicle technology
Vulnerable user information and updates
The Deadly Ds (drowsy, distracted, drunk and drugged driving)
The 4 Es (education, enforcement, engineering and EMS)
Vermont driver educators prepare new drivers by passing on the information they have received through professional development in order to keep their students updated on anything new in the field of driver education and traffic safety. The importance of safety belt usage; not driving distracted, impaired or drowsy; and keeping a safe speed on all roadways in all types of conditions are stressed in driver education classes. Vermont also has a great organ donor presentation involving a Vermont donor and recipients who come into driver education classes throughout the state. Information on vulnerable users and sharing the road with bicyclists, pedestrians, agricultural vehicles, both domestic and wild animals, school buses, motorcycles and snow plows, for example, prepare our novice drivers to share the road.
Particularly effective strategies seem to be happening with relationships driver educators have developed with the Vermont Highway Safety Alliance. Alliance meetings allow ideas to be formulated concerning highway traffic safety and saving lives on Vermont's roadways. More than 55 partners are listed on the vermonthighwaysafety.org website as well as many of the ideas that have been incorporated into saving lives in Vermont.
Vermont Driver Educators would like to have the remaining 2011 NHTSA recommendations implemented. One of these recommendations was to have a driver education coordinator in both the AOE and the DMV, or one position to oversee both agencies. Recommendations initiated include an electronic driver education certification system where driver educators send course completion data directly to the DMV electronically. The Vermont DMV's website has an online tutorial where students can interactively study for their permit test. A mandatory parent night requirement has been put in place for all driver education programs. Parents must provide students with an additional 40 hours of supervised driving experience, 10 of which must be at night.
Driver educators are hoping for more changes to come to Vermont such as a primary safety belt law, new skills testing for state driver licensing, an additional driver education requirement enacted for drivers over the age of 18 and more required hours for the existing driver education component in order to make Vermont a safer place to live, drive and ride.