Seats at the Table
By the members, for the members
  |  
August 2018
  |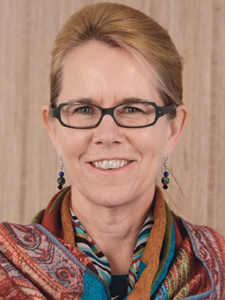 A few years ago, AAMVA added an orientation session for newcomers to our workshops, regional conferences and Annual International Conference (AIC). Participation in these orientation sessions is growing in tandem with the increasing presence of first-time attendees at AAMVA meetings. Credit goes to chief administrators and associate members for this growth. It means you place a high priority on encouraging your staff to build their AAMVA community knowledge-network.
I attend these sessions too, which lets me meet our newest participants and share in their surprise at the complexity and ubiquity of AAMVA's work. The Newcomers Orientation title, "Yeah…We Do That" (YWDT) derives from the response folks receive when they ask us "Does AAMVA have any information about _____ topic? Or, does AAMVA do _____?" As staff members, our response is invariably, "Yeah, we do that…," expressed with the passion we bring to our work for the association.
AAMVA's offerings—information, training, meetings, systems and services—are expansive and relate directly to the breadth and depth of our jurisdiction members' portfolios. Emerging issues like autonomous vehicles and mobile driver's licenses shine an international spotlight on AAMVA. The attention reinforces AAMVA's relevance at the tables of international standard setting.
Yet the historic challenges of reciprocity, fraud, driver and vehicle safety are evergreen topics for AAMVA's committees and working groups. Jurisdiction leaders and staff are in constant pursuit of continuous improvement in the way they deliver effective service to their customers. The development of standards for issuing secure, interoperable driver and vehicle licenses or tackling fraudsters who take advantage of the disabled plate and placard programs are just a few of the topics for which AAMVA's working groups have issued best practices and guidelines.
What makes our portfolio robust and our impact deep is the fact that AAMVA's annual operating plan is driven by member input. AAMVA's Board of Directors provides strategic guidance in setting our priorities. They inform their governance decisions with input from AAMVA's Regional Boards, Standing Committees, associate members and side discussions at member meetings. Best practices, standards and guidelines are derived from members new and old, experienced and novice.
For AAMVA staff members, the opportunity to take part in these discussions and facilitate the creation of a final product—whether a report, survey, system or collaboration—is inspiring. Whether that staff member is preparing budgets, travel reimbursements, HR policies, a draft report, member meetings or system software, it all supports the underlying principle that AAMVA is strongest when its members are able to discuss challenges, share best practices, and exchange ideas. By the members, for the members, is AAMVA's strength.
The energy and value derived from these activities and interactions are on full display right now at AAMVA's regional conferences, culminating at the AIC in Philadelphia. Come learn how you can to take a seat at the table to influence the development of a best practice, system or standard in the AAMVA community. I look forward to seeing you.