Agencies assess programs to improve their diversity, equity and inclusion efforts
Welcome to AAMVAcast, a podcast series featuring news, information and expertise for the AAMVA Community.
Check out the latest episodes via this podcast player or by clicking on the link below.
AAMVA members had a lot to say about the 2021 Virtual Annual International Conference!
There are several resources related to automating the customer service experience.
North Carolina DMV works with idemia to educate retailers, law enforcement on fraudulent IDs
Virginia agent uncovers criminal enterprise, earning her the Inaugural NMVTIS Enforcement Award
SPONSOR SHOWCASE
AAMVA is grateful to the companies whose advertising helps support MOVE Magazine.
Please visit their interactive web pages from the links below.
Choosing the right mDL for your citizens can be a simple choice. Partner with the ISO 18013-5 experts to provide an mDL that can be accepted anywhere around the country—or the world. GET Mobile ID is fully ISO 18013-5 compliant. We will help you quickly deliver a safe and secure mobile driver's license, protecting your state, your community and your citizens.
When the State of Texas was looking for a partner to help improve the security of their driver licenses and ID cards, they selected the Thales Polycarbonate offering with advanced Level 1 and 2 Features.
Director of Investigations, New York State Department of Motor Vehicles, and Winner of the 2021 AAMVA Lifetime Achievement in Highway Safety—Motor Vehicle Administration award
Chief, Minnesota State Patrol, and Winner of the 2021 AAMVA Lifetime Achievement in Highway Safety—Law Enforcement award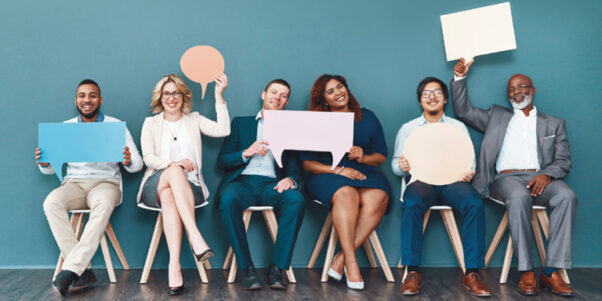 Experts weigh in on how diversity in the transportation workforce, equity in designs and inclusion in programs could have major positive safety impacts