Musings – Mobile Driver's Licenses
December 2015 What are the potential challenges and/or successes with implementing mobile driver's license (mDL) technology? GLENN JACKSON Director, Driver's License Division, North Dakota Department of Transportation North Dakota
  |  
November 2015
  |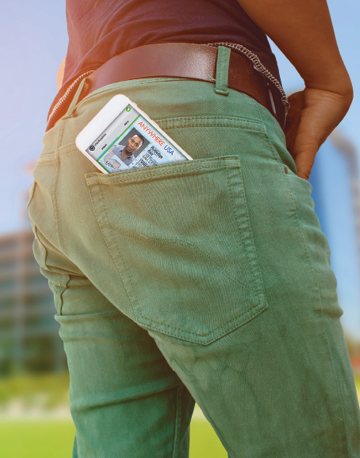 December 2015
What are the potential challenges and/or successes with implementing mobile driver's license (mDL) technology?
GLENN JACKSON
Director, Driver's License Division, North Dakota Department of Transportation
North Dakota will definitely be adopting mDL technology. We are currently waiting and observing Iowa to gain lessons learned in the implementation. Our primary concern is privacy and how this technology can be utilized effectively without causing an identity problem for the individual. We look forward to hearing what Iowa learns before we move forward within the next two years.
ANN PERRY
Director, Bureau of Driver Services, Wisconsin Division of Motor Vehicles
As the public becomes increasingly accustomed to using smartphones to facilitate everyday transactions, including banking, Wisconsin DMV is remaining attentive to the research and discussion on mobile identification. In order for this technology to be most effective, the solution needs to be reliable, trustworthy, require minimal additional reading equipment and be interoperable across jurisdictions on various vendor platforms. In addition to general convenience to the consumer, mobile identification allows for transaction-based information sharing (only sharing what is required) and a means to hold a credential with real-time updates on driving privilege, address, etc.—all of which are benefits over the traditional physical card version.
PAT KOHLER
Director, Washington State Department of Licensing
Washington State is watching this new technology emerge and is following it as it develops. There are clearly opportunities with mobile driver's licenses, and we are now in an early stage of looking at both opportunities and concerns with a wide variety of stakeholders. One challenge we face is the implication for our state's enhanced driver's licenses and enhanced ID cards, which would likely not be eligible to move to a mobile platform. Ultimately, our focus is on continuing to ensure the integrity of our documents and our issuance system, no matter what form it takes.