Online car sales are here to stay. What does this new reality mean for regulators and DMVs?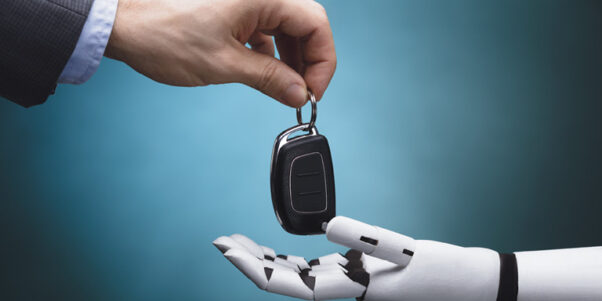 As more automated vehicles hit the road, motor vehicle administrators must prepare for the challenges and opportunities they present.
Welcome to AAMVAcast, a podcast series featuring news, information and expertise for the AAMVA Community.
Check out the latest episodes via this podcast player or by clicking on the link below.
How the Wyoming Department of Transportation and Mathtech are taking vehicle and driver licensing modernization to the next level
After an increase in fraudulent temp tags, the New Jersey Motor Vehicle Commission began chasing—and catching—bad players
We caught up with the Administrator to discuss her priorities for the agency and the importance of a "one driver, one history record"
Linda Cone, retired business lead from
the Tennessee Department of Safety
Driver Services Division, discusses her
experience with Fast Enterprises.
As an AAMVA associate member for more than 20 years, Deloitte is a long-term collaborator with DMVs,
providing everything from strategic advisory services, to process improvements, to modernized core
systems and AAMVA interfaces.
In the motor vehicle industry's journey toward electronic titling, your agency may already be in the express lane. Find out how you can leverage existing technology to clear work backlog, save time and money, and increase customer convenience and trust.